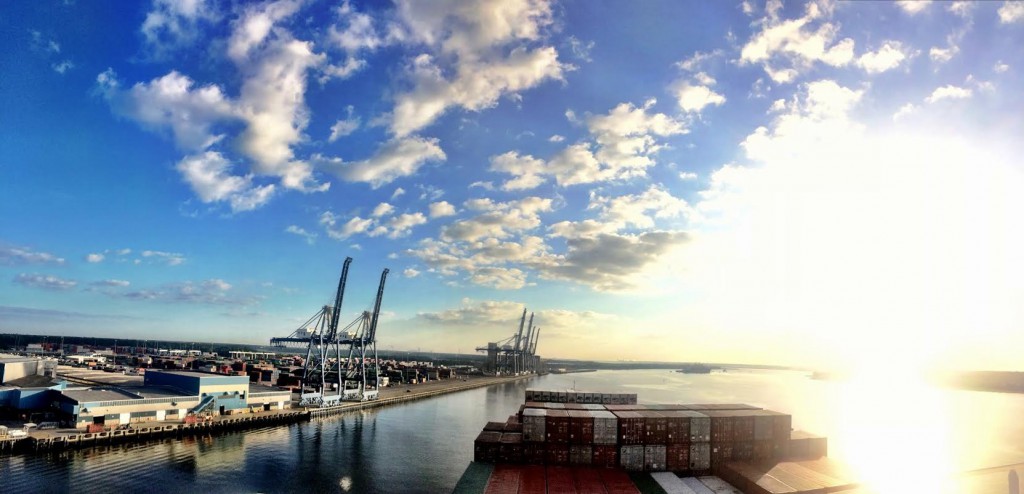 Charleston Harbor serves as the centerpiece of the Lowcountry's beauty, and an economic engine for the State of South Carolina.  Our pilots handle vessels calling on the following:
7 private cargo terminals
2 shipyards
2 Federal Government facilities
and 3 marinas
Home to the as the eighth largest container trade in the country, the State Ports Authority terminals generate more than 250,000 jobs and $45 billion in economic activity each year.  Serving as an export hub for the Southeast's manufacturing resurgence, Charleston was named the fastest-growing container port in the U.S. for the last two years.  The port handles a staggering 1.4 million TEU's annually, equivalent to 2.8 million standard 40-foot containers every year! Ports Authority business also includes a small cruise presence on the peninsula, and a major Roll-On Roll-Off trade.  Among other cargo, these car carriers export more than 300,000 BMW's per year built in Upstate South Carolina.
In addition to the manufacturers throughout the state trading through Ports Authority container terminals, other major manufacturers such as Nucor Steel, Alcoa, and BP rely on our private terminals for shipment of their bulk, raw materials.  As a nationally strategic port, Charleston also serves the Department of Defense's transportation command, deploying military hardware throughout the world.
As a global leader in containerization, the State Ports Authority is embarking on construction of a new container terminal on the former Charleston Navy Base, due to open by 2020.    We expect our next harbor deepening project to be complete by 2018, which should take the port to 52 feet and allow Charleston serve as the Southeast's deepest harbor.